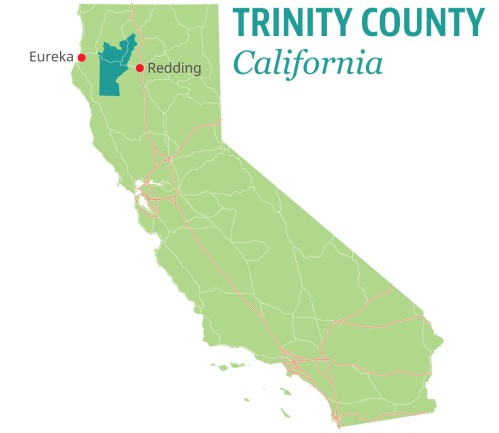 Adventure around every turn in Trinity County
Nestled in the Trinity Alps, and steeped in a rich history of the local Native American Nor Rel Muk Wintu Nation, Gold Mining and Chinese immigrant history and religion, Trinity County is a center of culture, art and outdoor recreation.
55 Alpine lakes including Lewiston Lake, Trinity Lake, and Ruth Lake, along with the Wild and Scenic Trinity River offer a wide variety of fishing and water sports. World class hiking trails 5 minutes from town provide hikers, bicyclists, or horse riders varied scenery as you follow the stream, cool down in the forest, or migrate to open manzanita groves. Nine towns interspersed between the mountains, river and lakes provide a cultural balance of fine arts, museums, eclectic dining experiences and lodging from camping to fine hotels.